Fishing Testimonials and Articles

Good morning Eddie,
A big thank you for the enjoyable time had with Graham, Andrew and your great team Hamish & Nick.
Was neat to meet Ashley, and I hope that we all get a chance to catch up again sometime soon. We had King fish slabs for dinner last evening and they were bloody beaut.
Please pass my thanks on to your crew and a big thanks to Ash
Thanks for everything mate

Cheers
Warwick & Jacky Edward

---
Dear Eddie and Marje,
Thanks so much for a great trip. My wife and I and our three children had a fantastic morning. The crew of the Splash were extremely helpful in keeping our hooks well-baited. We certainly caught our fair share of snapper, which we ate that night on the BBQ in our apartment.
We have recommended your charter to many people since our return to Wellington.
Thanks again
The Inwood Family
---
Hi Eddie
We had a great time on our fishing trip, thank you. The action was slow to begin with but picked up i the second spot. The weather was glorious and the fish were biting. I had two big catches, which means I am winning the size does matter fishing competition in our household! I attach a photo of this for you to see.
Many Thanks for a great trip
Amanda
---
Hi Eddie,
Yesterday I was lucky enough to jump on one of your fishing charters
with my girlfriend and her niece which was booked through Jan at the
Aloha Motel.
I just want to shoot you a quick email to commend you on a great trip and to
thank both Shane and Lyle for taking care of us and especially for getting
me my PB's for my Tarakihi's I caught yesterday. Fried a couple up tonight
and they were excellent .
I added some pictures from the trip I took out with your charters and also
thrown up a blog which is combined with the ExploreNZ trip I did that morning.
This is the blog address if you would like to check it out and also the link
to the facebook pictures are below.

http://www.qsb.co.nz/blog.html

All the best with the rest of the season and hopefully see you again next
time I'm up this way.

Cheers
Norm


Queen Street Backpackers
---
Hey there,

I would just like to say thank you. I had a great time on both boats, but today I got bragging rights :-).
Great guys on both boats.
Thought you may like these photos. And have a safe & Happy New Year.

Thanks again,
Suzanne Warburton
---
Hello, we had a lovely time on Sat am and my mum loved it. Here are the photos, in case you need new ones. Might be coming with you again soon. Hope she will still get the pensioners discount. Andrew was very patient and does a good job.
Linda Evans
---
Hi Eddy, trip was great (as photo's testify) thought you may like these photo's - Same old story catching tiddlers then Sinya my 10 year old niece starts moaning that she has a snag – Bugger me an 18lb snapper! 10 Minutes later the same thing but this time it's a 19lb snapper – needless to say we put them back in the sea as they are over 80 years of age (and taste like shit anyway) look at her face she is terrified.
Thanks again
Regards Brent
FIRSTLIGHTTRAVEL
---
Hi Eddie,
As requested here are some photos of the fishing.
Thanks to Andrew for showing Shane where to catch fish – look forward to dealing with you
Yours faithfully,
Fraser Lamb
FURLONG + ASSOCIATES
---
Hi
I forget names but thanks for a terrific afternoon fishing on the Skipper Jim
Tony & Bridget
---
Hey Eddie,
Thanks again for another outstanding trip, even no I was sick as a dog…But would like to thank you and shane the skipper and des , every time he just puts us on the spot every time…
So thanks very much and we will see you again real soon I'm sure!
Cheers
Shane Clifford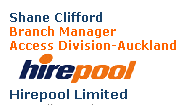 ---
Dear capitaine Andrew,

I am pleased to send you some photo of our wonderfull fishing party end of December 2009,
It is my 10 years old daughter "sinya", which catched 2 huges snapers !!
We still proud because we put them back in the sea ....

Thank you,
Family NARBEY, French side
---
Hi Eddie
We arrived home yesterday, after our lovely holiday, the highlight being our day fishing with you. Here are a few photos, as promised.
Thanks again for a great morning.
Kind regards,
Jan and Derek Pope - Australia
---
Thanks for a great day mate
You are a professional at what you do. Will definatly pass around the Blue Sea Charters name to anyone I know heading to NZ.
Thanks again
Wayne Weber
Adelaide
---
Hi Eddy
Thanks again for taking Korie and I out on your Kingfishing charter last Sunday and again we appreciate you making sure we got out on the water when there were only the 2 of us.
We had an awesome day even thou the weather drizzled a bit, I soon forgot when the fish started biting and especially when I hauled in my 22kg Kingfish much to Kories dismay. Kories keen to get back up there soon to beat my catch size...beaten by a woman is not the best thing for a mans ego...haha
Thanks again Eddy and I have attached a few photos if you wish to put on the website.
Kind regards
Michelle
---
Good Morning,
Myself, David, Simon Harrop and the guys from crane and hoist just did a hapuka & kingi trip with you on Sunday 1st June aboard Splash!, I would personally like to thank you for a awesome trip, and a big thank you to Shane the Skipper, his knowledge and experience out showed any other skipper I have have had the pleasure of fishing with...And made for a fantastic days fishing, not to mention learning some great techniques..
We defiantly will be back and will recommend to all our fisho mates here in Auckland...
Thanks again for one of my best fishing trips to date!!!
Cheers Shane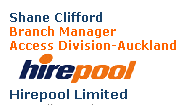 ---
Hi Eddie,
Attached some photos.
Great day had by all on Blue Sea charters, thanks to Eddie, Shane and Cody.

Cody is the best deckie.
Thanks Ollie Bigelow


---
Hi Eddie
My family and I had a great day fishing on your boat Splash back in November. I've attached a photo of my daughter and her catch. It was nearly as big as her! ...
Many thanks
Paul O'Brien
---
Dear Eddie and/or Marjorie
I would like to thank you sincerely for the excellent time we had on Sunday afternoon, 5 April on 'Skipper Jim' under the guidance of Andrew and his 'first mate'. I highly commend this team on being polite and friendly hosts with passenger safety first and foremost. Our fishing was excellent with quite a bit being landed by the three of us and was worth every single cent we spent. It was also a pleasure to be able to walk on and walk off with out smelling like a burley bucket afterwards. Please pass on our thanks to the guys again.

Kindest regards
Rick McKenzie
Bodie Winchester
Jonathan Watt
---
Hi there guys,
Just a quick note to thank you very much for the enjoyable fishing trips you put on for us.
Both the Snapper trip and the Kingfish trip were magnificent. The staff and the hospitality were really great.
Attached are some photos from the kingfish trip.
These two trips made our whole NZ trip really memorable.

Regards
Andrew Zervides and family
---
Hi Eddie
Many thanks for taking both Dave & I out on a fishing trip – we had a excellent morning with Andrew on Skipper Jim.
We even reckon that we should be able to catch snapper again – we'll see – though the following weekend we did catch some Hapuka in the outer Marlborough sounds area – so who knows maybe!
However – you will certainly see us back again one day to try our luck with fishing in the Bay.
Please pass on our thanks to Andrew for being a great guide!
Kind regards
Raylene Innes
---
Eddie,
Thankyou very much for the enjoyable and successful charter that Tony, Bob, Bruce and I had last Wednesday. We will definitely recommend Blue Seas Charters to any of our friends who are going to Paihia/Russell for fishing.
Could you please pass onto Kit our thanks. He worked very hard to make our trip successful under pretty ordinary weather and fishing conditions. I have been on numerous charters over the years in Australia, and I don't think I have had a keener, friendlier or better skipper.
cheers
Bob Calder
---
Hi Eddie,
Thanks for the fantastic days fishing we had last week.
Your boat was fantastic, your crew really knew their stuff and put us on to some good size fish, and the weather was fine as well, so it was a perfect day.
We took your advice and stayed at the Haruru Falls Resort . What a fantastic place, the location is wonderful with the views of the falls and the rooms were the best we have stayed in on our trip around New Zealand. Henry and Jan couldn't do enough for us to make our stay enjoyable.
We plan on returning next year and will defiantly book another trip with you
Thanks again
Lee and Jan Boultek (Holland)
---
Hi Eddie,didn't get to see you on the week end.Would just like thank you guys.We had a fantastic day out on Splash.
Shane and Ted were great,very professional and excellent company as well.Best day's fishing I have had.My son's and friends couldn't thank me enough for taking them up to the Bay.We are already planning to make this at least an annual event.All the best to your family and staff for the future.
Best regards for now Merv Mitchell
---
Cuisine Asia
http://www.cuisine-asia.com
NEW ZEALAND is an island country surrounded by bountiful seas. It stands to reason that it has some of the best seafood in the world, thanks to its clear waters and a fierce national pride in keeping the environment green.
We were introduced to the marine aspects of this lovely country when we went out to sea. The spouse had heard all those swordfish and marlin legends coming out of the Bay of Islands, and he was not leaving Northlands without catching at least one fish.
Never mind the scenic mountains that spawned the Lord of the Rings, he was after his own fishing legend.

As it turned out, we caught not one, but 10 huge red snappers, hump-backed with fat and with firm flesh that tasted sweeter than crab. We also took enough pictures to satisfy the trophy hunting hubby, who needed them to impress his fellow journalists on the sports desk. Did I mention that the Bay of Islands is a testosterone magnet?
During the right seasons, the seas around warm with marlins, king fishes, tuna and sharks. We went during the wrong season, so we had to be contented with a mere 50 kg of snappers. Tough.

We barely left the Bay, staying within sight of land while we hauled in fish after fish within three hours. The gulls were screaming for a piece of the action, wheeling overhead as they tried to snatch the pilchards we were using as bait.
It was pretty amazing. Our skipper cut up huge (to me) pilchards that he hooked on to the line. As we cast the lines into the water, we waited no more than mere minutes before the sharp tugs came.
The first snapper was the largest, weighing in at more than 3 kilograms, our skipper must have been a tad amused by our excitement. I am sure he is used to much larger catches, as witnessed by the huge rods he stored in the cabin – and the tablesized artificial lures he showed us that were used to catch marlins and king fishes. Fair-sized squids in bright orange, little blue-bellied tuna look-alikes… these realistic fish food had us fascinated and I could see the light in the eyes of my better half as he pondered a plot to return. For those of you who are also harbouring similar thoughts, we used Blue Seas Fishing Charters.
---
Catching Tarakihi
August 2007 Tradeaboat (www.tradeaboat.co.nz)
The Tarakihi, Cheilodactylus macropterus, is a bit of an enigma to many fishermen. Sometimes referred to as the "turkey", these excellent-tasting fish can turn up in the most unexpected places. They occur all around New Zealand, although are more common in the coller waters around the southern part of the country.
Related to the Porae as well as the Red Moki, the Tarakihi has les prominent lips and a distinctive black shoulder band just behind the fins. It also has a very distinctive pectoral fin that has one ray greatly elongated, reaching almost two thirds of the way down the body.
The same species exists in Australia where it is called a Morwong or, occasionally , Jackass fish. These silvery-grey fish grow to 70cm in length, although 30 -40 cm is more common. Recently a new subspecies known as the king tarakihi has been recognised in the northern part of New Zealand. This fish is almost identical to the common tarakihi, but grows significantly larger and has a broader black shoulder band.
Although these fish most commonly occur in deep water (between 100m and 250m), they can also be caught in somewhat shallower water, especially in the winter.
At this time of the year the top half of the North Island often has good numbers of these fish over pinnacles, which come to within 30m of the surface. They are a schooling fish, so once you catch one there's a good chance of catching lots more.
The down-turned mouth and thick lips are an immediate indicator that these fish are bottom feeders, sifting through mud and sand for small shrimps, crabs, worms, and shellfish. Despite this they are easily tempted with small cut baits of squid or pilchard.
Anglers fishing for hapuku or bass should also try dropping smaller hooks of about 1/0 or 3/0 size with small cubes of bait around the same areas that they target the bigger species. Once you tire of winching up big weights it is quite a pleasure , and a lot of fun, to deal to the smaller "turkeys"
The Bay of Islands is a fantastic place for catching tarakihi, and is also arguably the best place to be in New Zealand during the winter. The "winterless north"' while not immune from the rain and cold weather, certainly is warmer and has more dry days. Although the game fish have departed northwards until the summer, the cooler water brings the tarakihi back, and a welcome catch they are indeed. There is also the added benefit that the area is quieter than in the summer months so you can probably get a good deal on accommodation to go with the fishing.
If you are in the area, you should book a day out with Blue Sea Charters, run by Marje and Eddie Brooks. Eddie started the charter business as a "quite" retirement business, but now manages four boats covering all fishing types. These range from Baskavoda, a 32ft glass over ply boat, right up to the 42ft Chris Craft Ika Nui covering the top end of game fishing.
We were fortunate to have a day out on MV Splash, a 36ft custom-built boat that is perfectly set up for light tackle fishing. The large cockpit allows ample fishing space for everyone if the weather turns nasty. Our skipper was Shane Sheppherd and for inshore fishing he generally runs two trips a day at 9am and 2pm. During the winter these are subject to weather and demand, so be sure to book beforehand.
The boat is well set up with Shimano Taipan rods and Speedmaster reels, and Shane will soon have you onto the best spot. At this time of year tarakihi, trevally, gurnard and snapper are targeted, The snapper fishing can be hard going, but the tarakihi make up for it. Unfortunately the razor gang (barracouta) also make an appearance in the colder water, but by avoiding burley and moving if they show up you can keep gear losses to a minimum.
Once you have caught your tarakihi, kill it quickly and put it on ice. Fillet the fish using the same method as snapper. If your fish were caught on MV Splash this will be done for you by Shane. The fillets can be frozen but as with most fish is best fresh. The firm white flesh is suited for most cooking methods, but tossing in seasoned flour and frying on both sides until crisp is one of the easiest and tastiest.
---
Paihia fishing charter business lands Qualmark endorsement
14 November 2007
Paihia's Blue Sea Fishing Charters has landed the big one – it is the Bay of Island's first fishing charter to become independently quality assured.
Owners Eddie and Marjorie Brooks are excited to have become part of the growing number of tourism businesses who hold Qualmark licences – New Zealand tourism's official mark of quality.
Their business, Blue Sea Fishing Charters has just received a Qualmark quality assurance endorsement for 'visitor activity'.
"Being the first fishing charter outfit in the Bay of Islands to achieve a Qualmark endorsement is great news for our operation. Over ten years we've built up the business from one boat to a fleet of three, and we employ three skippers year round, along with deckies in our busy times. Together we have focused on providing amazing fishing experiences for all sorts of visitors – both domestic and international, and from novice holiday-makers to experienced anglers," said Mr Brooks.
Qualmark Chief Executive Officer, Geoff Penrose, offered his congratulations to the operators, who achieved particularly well in the customer satisfaction part of the on-site Qualmark assessment.
"Blue Sea is another example of a quality, well-run, professional tourism business. Being the first fishing charter business in the Bay of Islands to obtain a Qualmark endorsement demonstrates Eddie and Marjorie's commitment to providing a quality experience that delivers on visitor expectations," said Mr Penrose.
Blue Sea was assessed according to Qualmark's 'visitor activity' criteria, and additional criteria which specifically relates to charter boat operations. The assessment included customer service and satisfaction, facilities and equipment, staff, environmental responsibility, cultural considerations, health and safety and overall business management. The charter boat criteria relates to the performance of the boats and stringent safety aspects.
There are over 160 tourism businesses in the Northland area that have Qualmark licences.
"We are so lucky to work in one of the best game and saltwater fishing locations in the world. The Qualmark endorsement just adds to our marketing and business improvement opportunities," summed up Mr Brooks.